When Stephen Langdon was heading home one day from a swim at the beach he fortuitously ran into fellow local, Tim Finn. The pair got to chatting about Tims's incredible new project alongside his former Slit Enz band member Eddie Rayner, called Forenzics. With a new album, Shades & Echoes, in the making, the legendary musical duo needed some fresh music videos and campaign photography to accompany it. Who better to help one quirky creative, than our very own Stephen Langdon?!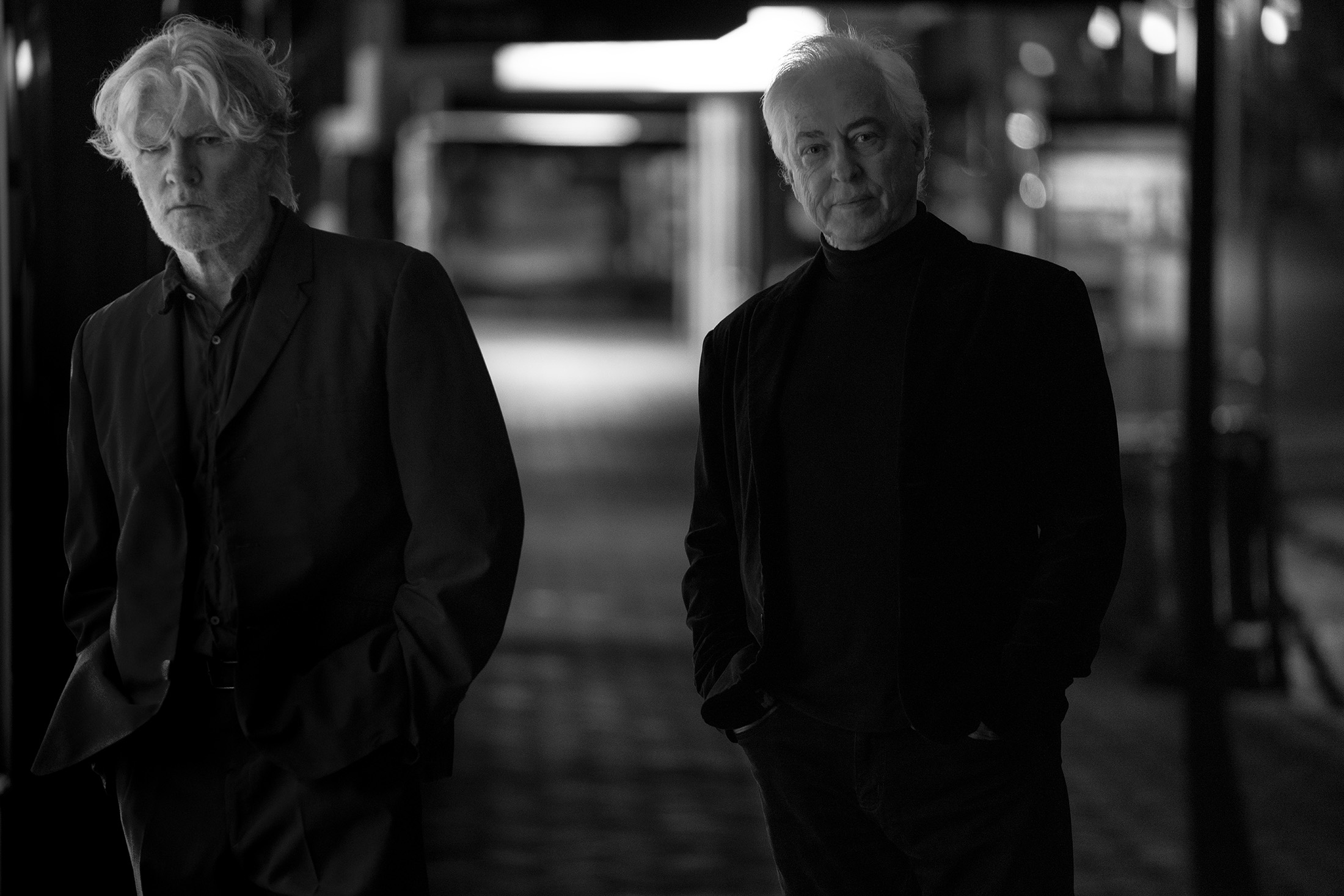 Collaborating closely with the pair, Stephen started with directing the music videos for the singles 'Chance Are' & 'Premiere Fois' with two more in the pipeline. Much like the name of the album suggests, the tracks were masterfully created with the shades & echoes of early Split Enz sounds. And, armed with an arsenal of nostalgic photos from the Split Enz archives the challenge was to craft something that reflected this same inspiration - to revisit and remaster echoes of the past.
"It's always a joy to work with Stephen. He is the essence of pure collaboration. I bumped into him on Cheltenham beach during lockdown last year and we began talking about projects. I sent him some music for his beautiful Devo clips, and he offered to help make us some Forenzics videos. We basically haven't stopped working together since, although never at a frantic pace. It's always with a sense of play and instinctive creativity. And neighbourhood!" Tim Finn
Most of 'Chances Are' and 'Premier Fois' were filmed in a variety of lockdown levels, at the end of last year. So the only crew working on the project were Stephen and DOP, Kent Belcher. What resulted was these quirky, intimate, and noir-themed videos with features of the past & present, including the extraordinary talents of Black Grace dancer, Demi-Jo Manalo.
Stephen also worked with Eddie & Tim to capture new portraits of the two, reminiscent of the album's themes, to accompany and support the whole project. To check out all of Stephens's photography & directorial work on Forenzics, click here.